Hey there Strays, 
It's been way to long since we updated this page! And that, quite frankly, is unacceptable on our part! To help rectify this issue, we've decided to launch a new segment that will aptly be named 'News of the Wild'!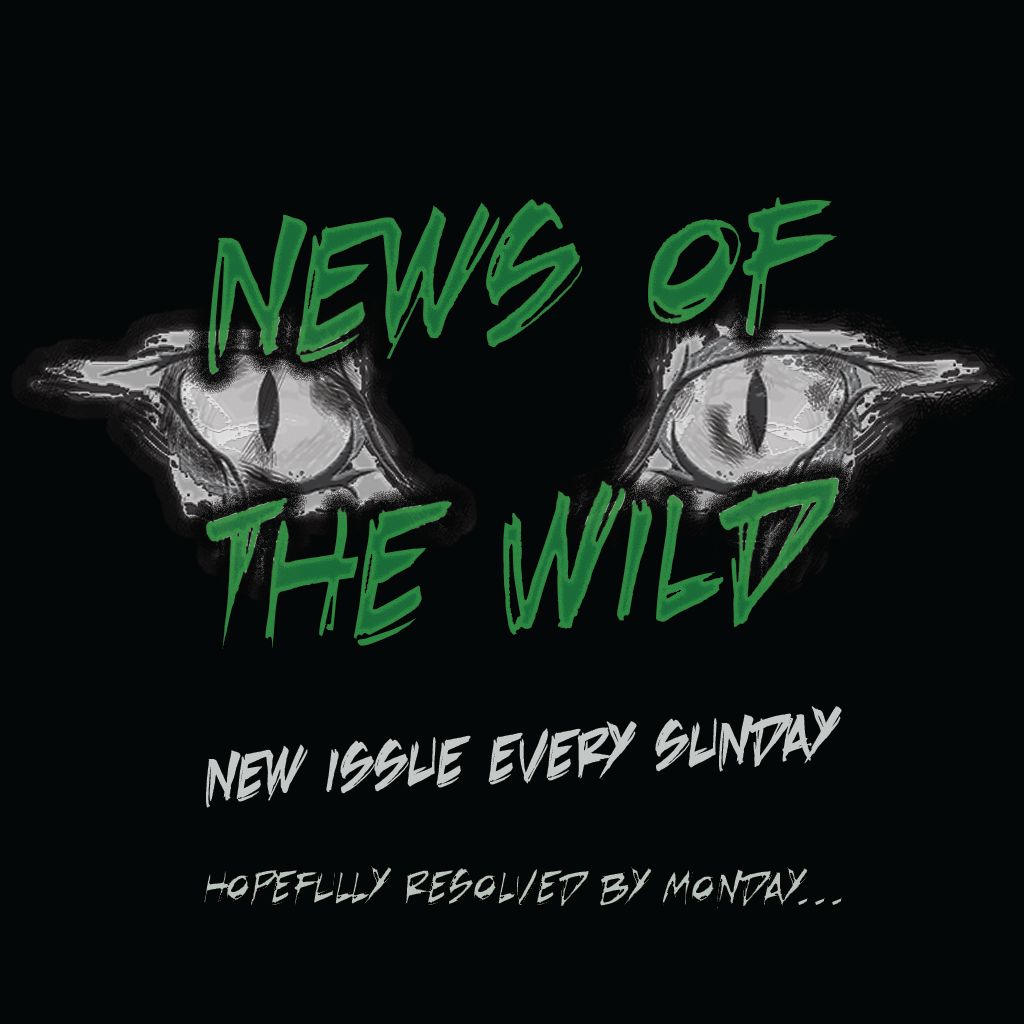 The pun is very much intended. Because let's face it, we wouldn't be us if we didn't make them! In trying to think of the best way to describe the new segment, we thought it be easiest to follow a Five W's approach. Not sure if that is an actual thing but call us inventors if it isn't! 
What is News of the Wild? 
News of the Wild is a new blog designed to encompass the latest updates from the band as a whole. Unlike the members individual blogs, it is meant to be an official source of news for the past, present and future of The Wild Strays. The word 'Official' may sound a little daunting but do not fear; as all the bold attempts at wittiness and sarcasm fuelled humour that you have come to love about us will still be included! 
When can I expect updates? 
Every Sunday! Rain or shine! Even if there is no news to tell, we will seek to entertain you with some bad jokes or funny memes. I'm sure we'll think of something, we've been known to be quite resourceful! 
Where can we see this blog? 
Right here on our Website! Our little slice of the internet that we want to share with you, our fellow strays! We are intentionally trying to drive people towards the site in order to utilise it as a social playground. Links to which will still be provided on our social media channels though, so you won't miss out! 
Who will be writing the blog? 
We take literature very seriously and so we only wanted the best when it came to our blog. So we are proud to announce that we have contacted the legendary George RR Martin to be co-editor of News of the Wild! Unfortunately, he didn't reply and is most likely already planning to kill us off in his next novel… 
So that leaves us, the members of the band. Either alone or in collaboration, so expect a plethora of writing styles! Just imagine JK Rowling writing an erotica novel about an elite SAS force operating in 16th century China… 
Why… just why are you doing this? 
The smart answer is, why not? But ultimately, it's because we want to bridge a divide between the band members and the fans. All of us are Strays that may have wandered the Wilds for way to long, searching for purpose. This blog is yet another way to connect us and hopefully inspire discussions and collaboration. 
So feel free to join in, whether it be to discuss the deeper meanings of bread sticks or just ask us what our favourite biscuit is! You can contact us via the website, social media or even in person; either way, it will be Nice! ? 
I think that just about covers everything but hit us up if you want to know anything further! Look out for Issue 1 of News of the Wild this Sunday! We hope you enjoy it as much as we do! 
And remember, 
Keep it Wild, Strays! 
P.S. The first 3 lifeforms to contact us, quoting at least 2 puns from this article will receive a free cup of tea (Milk + Sugar included!)