Hey Strays, 
This week in News of the Wild. 
We have been quite busy over the last few weeks and so with this weekend off, we are now refreshed and ready to go to Derby for "Rock That Sunday" 
This is our first time playing for Rotten Roots Promotions and we want to thank them for having us on the bill. We have also never played Derby before.. So we are really excited to see some new faces and we can't wait to take to the stage.    
The Hairy Dog seems quite a fitting name for us Strays to play. 
Doors open at 3pm and is £5 advanced ticket and £8 on the door. 
Some cracking bands on the bill too. So we will see you there.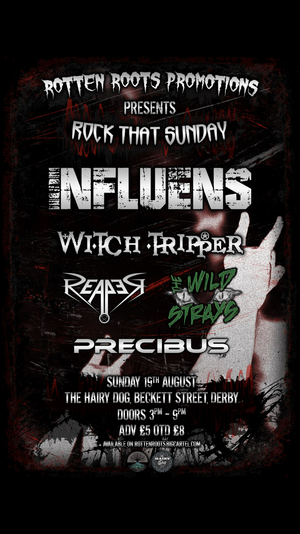 We may have had a quiet week, but there was this small interview that might have taken place with a certain Rock Metal forum. More on this as it unfolds. 
That's all from the news team this week. Thank you for stopping by and we look forward to seeing you one week today, Sunday 19th August.