News of the Wild - Issue #7  
Rebuilding From The Ashes, March Again
Another issue of NotW? And on schedule too! This really is a New Wild Order… 
As promised, these issues will be shorter and sweeter than they used to be, allowing for some regular updates! The only downside of that is that when we write these intros out, we struggle to not ramble for the sake of more text. Quality over quantity, right? Okay, let's go with that… 
Retracing Our Steps 
We've done two gigs in the past two days alone, both of which are a return to familiar venues. Forgive us for mentioning but when a band has a new line-up it can be almost bittersweet. If it wasn't for members of the past, we may have never achieved what we have or be put on the path to achieve even more. We must march on, evolve, progress, advance and make new memories; ignoring the ghosts that haunt us. 
Fortunately, we were able to do just that over the weekend… 
We Need More Mike In Our Monitors 
Friday night we had the chance to return to our previous hometown venue of Redrum in Stafford. The Wild Strays first gig of 2019 was at this venue and the first time we played there was a year ago Today! So what better day to attend than on Friday the 13th? Spooky right… 
Unfortunately, our very own master of Bass, Mike, was too ill to play. Leaving us with a tough decision to make; drop out of the show last minute or play without bass. Not wanting to set a precedent of 'that band that always cancels' we decided to do the show anyway. 
Not our best performance, which is a testament to Mike and what he brings to the band but also a message to all bands out there: Don't neglect your bassists! You need 'em more than you think! 
Impromptu Replacement 
We did not, as the title might suggest, replace our bassist just because he was ill! 
No, in fact, in the aftermath of the Stafford show; we were asked to play in an awesome little venue: Ye Olde Foundry in Dudley. Not so fun fact: This is the same venue where the previous line-up played for the last time! 
So naturally, we went back with something to prove. Proof of heightened strength and confidence and damn did we deliver! 
We don't rate ourselves on our instrumental prowess, it's more about how good of a time we have on stage. So arguably, this is up there with one of our best shows. We were fortunate to get a chance to share the stage with some awesome bands too. We can honestly say it would be an honour to play alongside them again one day. So we implore you to check out both Primer and White Crow because no doubt you'll see us on the same poster again soon! 
Oh and special thanks to Mike for actually showing up for this one ? We are glad you recovered enough to join us!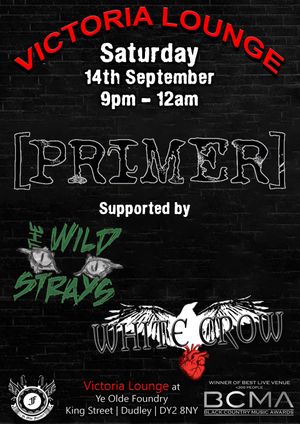 Strays At The Races 
So what's next? Well this coming Saturday (21st September) we have another headline show! In a brand-new county! The county is new to us, we aren't saying that someone made a whole new county overnight…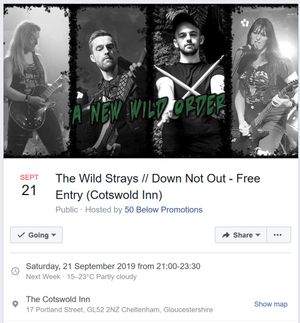 So next weeks issue will be our review of our next show as our New Wild Order marches into new territory! Until then, why not succumb to a shameless plug for our merch store… 
Get Your EPs! Get 'em While They're In Stock! 
So earlier in the year, we released our debut EP 'Banished From The Heavens' but unfortunately was unable to do a physical release at the time. So naturally, we went ahead and made a few copies. 100 of them to be exact, all individually numbered by hand!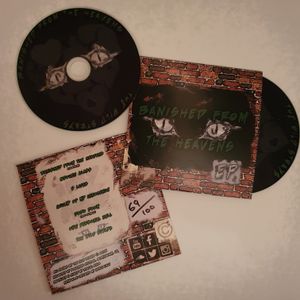 Last week we did a giveaway for the first 3 copies, numbered 1 to 3. Congrats to Danny Campbell, Andrew Price and John McTighe for taking part in the giveaway! We are in the process of organizing your EP to be sent out to you! Sorry it's taking so long, we thank you for the patience! 
That leaves less than 97 copies up for grabs. This is the only run that will ever be done for this design (By our very own Grace Hale), so arguably they are a limited edition! And we are pretty much at the end of the blog post here… 
So head on over to the online store now and order yours! Grab yourself some over merch while you're there too!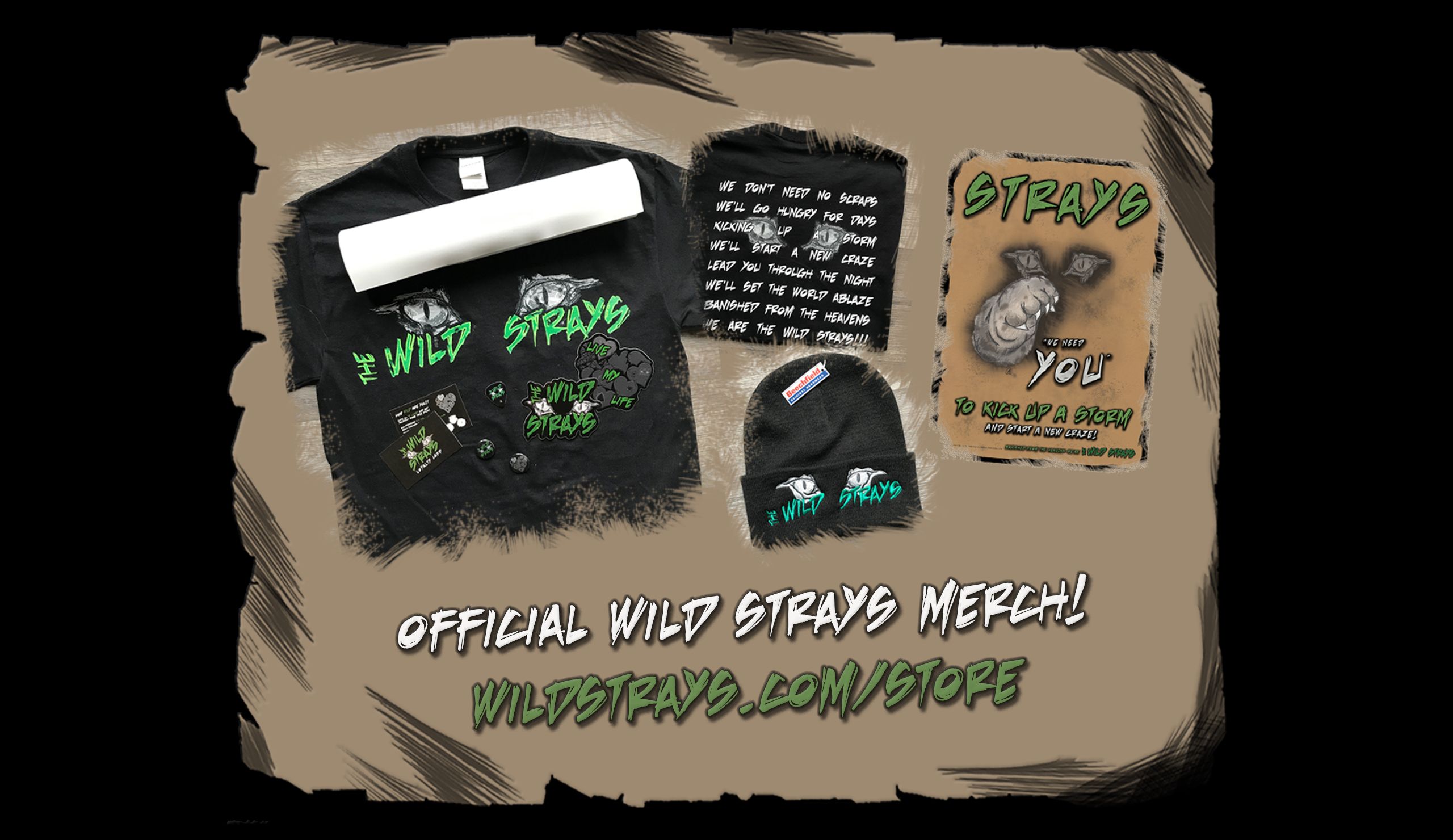 Well I think that is enough for one week! Keep an eye on our socials all next week as we are going to be sharing some cool stuff! 
Until then… 
Keep it Wild, Strays!