News of the Wild - Issue #5 
…But Hell Ain't A Bad Place To Be! 
Hey there Strays, welcome back to News of the Wild! It's been a very busy few weeks/months for us Strays and unfortunately this blog got a little neglected… No more false promises though! We will always aim to release a new issue every Sunday but sometimes life gets in the way and it's not always possible; but we're determined to do better! 
Those of you that have us added on FB, which is most of you I'm sure (How else did you find this page!? Reveal your source and get free cake!*); will know that we have been updating our page all week and catching up on everything that was missed over the past few weeks. This issue of NotW is mostly to summarize those updates and will act more of a pre-cursor to the commitment we've made to release a new update on a weekly basis! 
So without further ado, here's the main headlines from the past week! 
Banished From The Heavens… 
…but Hell ain't a bad place to be! AC/DC songs aside, we are happy to announce that we have finished recording our new EP! We also managed to recover some of the funds via our IndieGoGo crowdfund and just wanted to say thank you to everyone who contributed. 
There is still a lot of work to do in regards to a digital release and a hopeful physical release sometime in the near future but rest assured that we are working tirelessly to get some new music out into the Wild! 
We'll be making sure to update you all soon, when we have the release dates finalized! But watch this space! And the other spaces we have marked our territory (Like our FB page and Instagram!).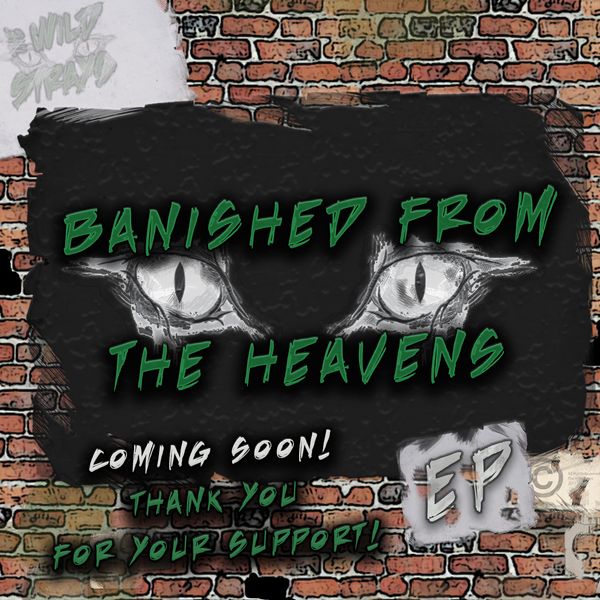 KT Tuesday's 
For those that were unaware (You underside-rock living types…), our very own KT, updates her personal blog with written words every Tuesday (Pretty much! But everyone's allowed a day off some time!). 
So make sure you are checking in every week! It's an extra window into the kind of antics the Strays get up to behind the scenes. So for all you borderline stalker types out there (Like us …We're watching you too!), it's perfect to track our every move and arrange some kidnapping subplot that will no doubt make a great music video one day! 

You can check out the blog via following this here link!
The Wildest Winter 
…is coming! I expect you are all fully braced! 
We have 4 shows remaining this year, across 4 different venues and in almost 4 different counties! It's most likely going to be a cold winter for the UK (Is Global warming a lie…? Answers on a postcard please!**); so our task is to heat things up and make things Wild! 
As always, our upcoming shows can be viewed towards the end of our homepage but will always be announced prior to the show itself. 
But just to make it easier, here they are listed: (twice!) 
November 17th – Claptrap Venue, Stourbridge 
November 23rd – The Sunflower Lounge, Birmingham 
December 15th – The Red Lion, Shirley 
December 22nd – The Rigger, Stoke 
We hope to see you at least one of those shows! It's not a competition but we'll be at all of them… Just saying ? )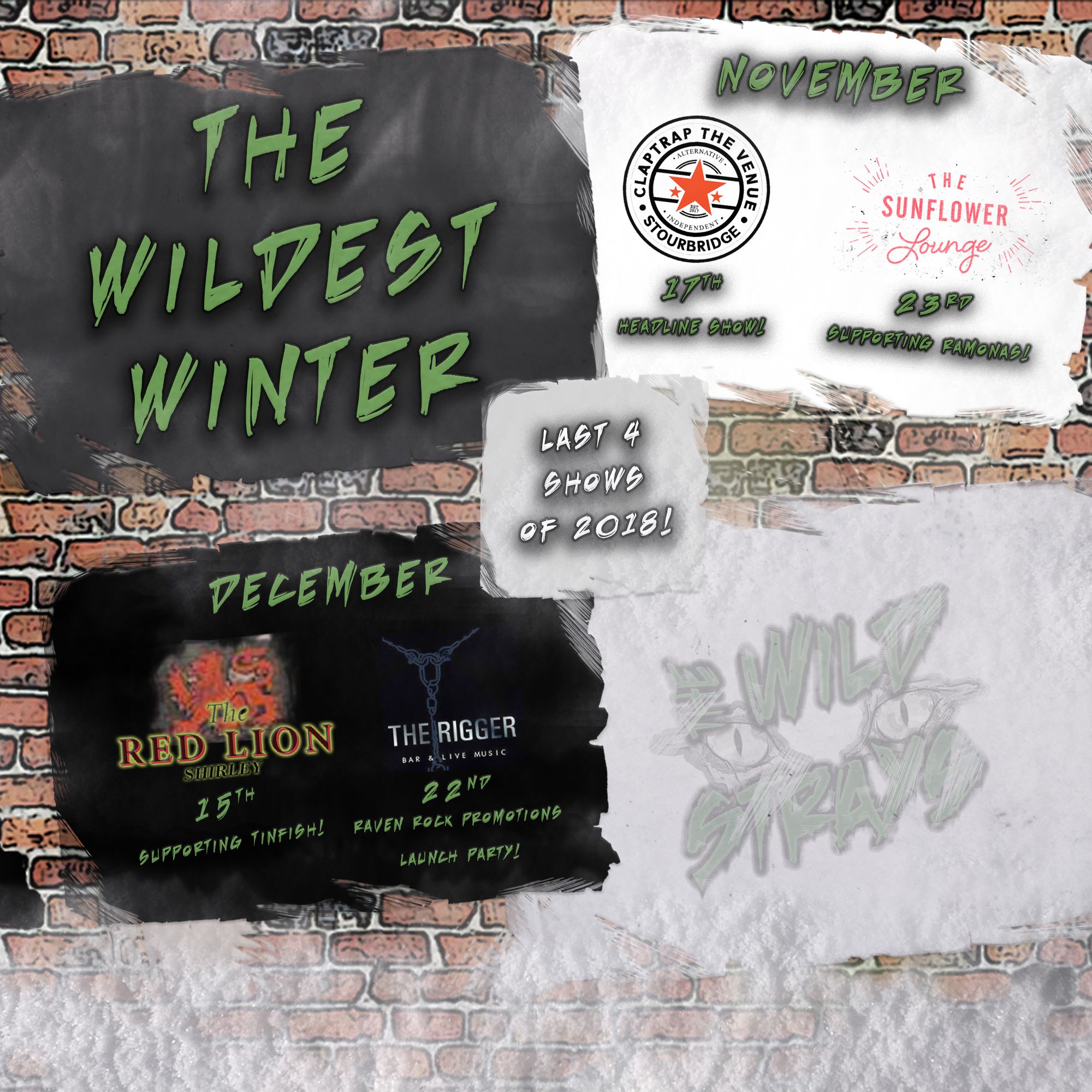 Hit The Road, Jake… 
…But feel free to return when you've done your Army training! 
Yes, the time has finally come to say goodbye to an original Wild Stray. It was emotional enough writing about this the first time; so while we go grab a tissue, feel free to read our press release from FB below: 
"Loss can often be a bittersweet occasion. On the one hand, we hate to lose someone who has an overall positive impact on our lives; but on the other, we want nothing but the best for them and to promote their own growth... 
Today marks the day that our Rumble Lord & Savior, Jake Adshead, officially gets released back into the Wild! 
...It's about time! ? 
Jake has been with us pretty much since the bands inception and has been a driving force in our mission ever since. Forever casual, cool and on point; he has provided a level of stability within the group that aided us in reaching our current level. Ultimately setting the tone for how things should be done and forever proving that mind over matter is a reality we can all learn from. 
So as he starts his new career in the Army, we can only wish him the best in his new venture and we look forward to seeing him again sometime! ...Possibly with super-human abilities and shield made out of rare metals? ? 
Anyways... 
We Thank You Jake, stay safe and remember... 
Keep it Wild, Stray ? "
And here's just a few pictures to burn into your mind! Maybe we could turn his bio page into a personal shrine to him...? We'll have a think and let you know! ?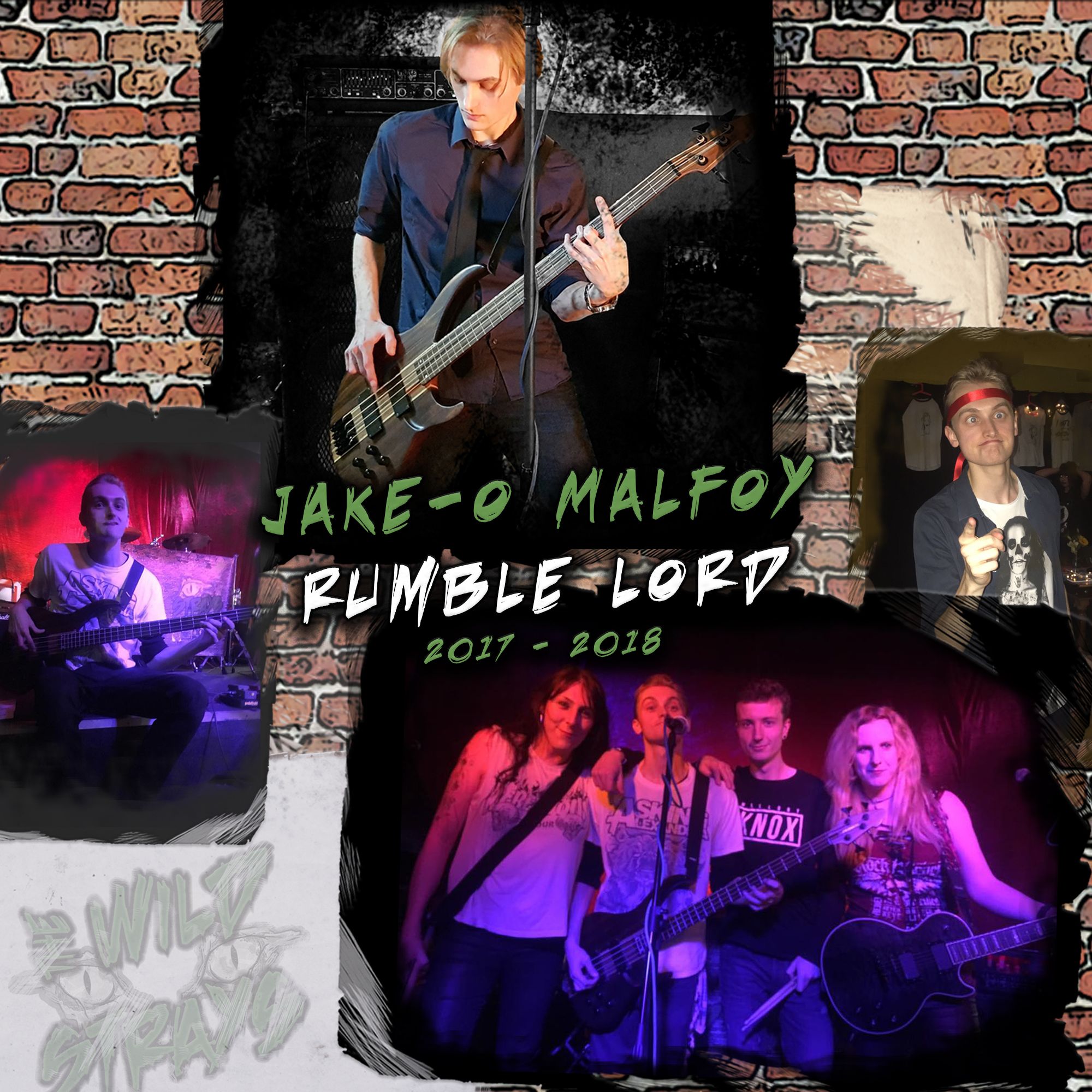 Out With The Old, In With The New 
So what do you do when a band member leaves? Well you can give up, call it a day and go to bed or you can say: 'We didn't like you anyway!' and look for a replacement! :P  
So the last part may not be true but we are on the hunt for a replacement bassist! As this is still a sore subject (But mostly just laziness…) here is another copy/paste job from our FB update! 
"We are on the hunt for a new Wild Stray to join our pack! 
Our current Bass player, Jake; is finally leaving us to pursue a new career in the armed forces. We recommended the legged forces but he couldn't stand the idea... 
Anyway... If you're still reading, after that terrible joke, then you may be a good fit for us! ? 
We are looking for a bass player who shares our desire and drive. Appreciating all The Wild Strays have created so far and aiding in our evolution to unite all those that consider themselves Strays out there in the Wild! 
Playing ability is important but a suitable personality is paramount! Hopefully by now, you know what kinda of people we are and have an idea as to what to expect ? 
So if yourself or someone you know is interested in joining, then firstly, you should contact us either on FB or emailing: contact@wildstrays.com, where we will give you more details and an idea of what to expect at our audition day... 
...Which will be on Saturday 27th October at Robannas Studios in B'ham. Ideally, we will agree on an hour-ish long jam through some of our songs and get to know you! 
We hope to see some of you soon! Feel free to contact us with any questions! ? 
Remember, 
Keep it Wild, Strays!"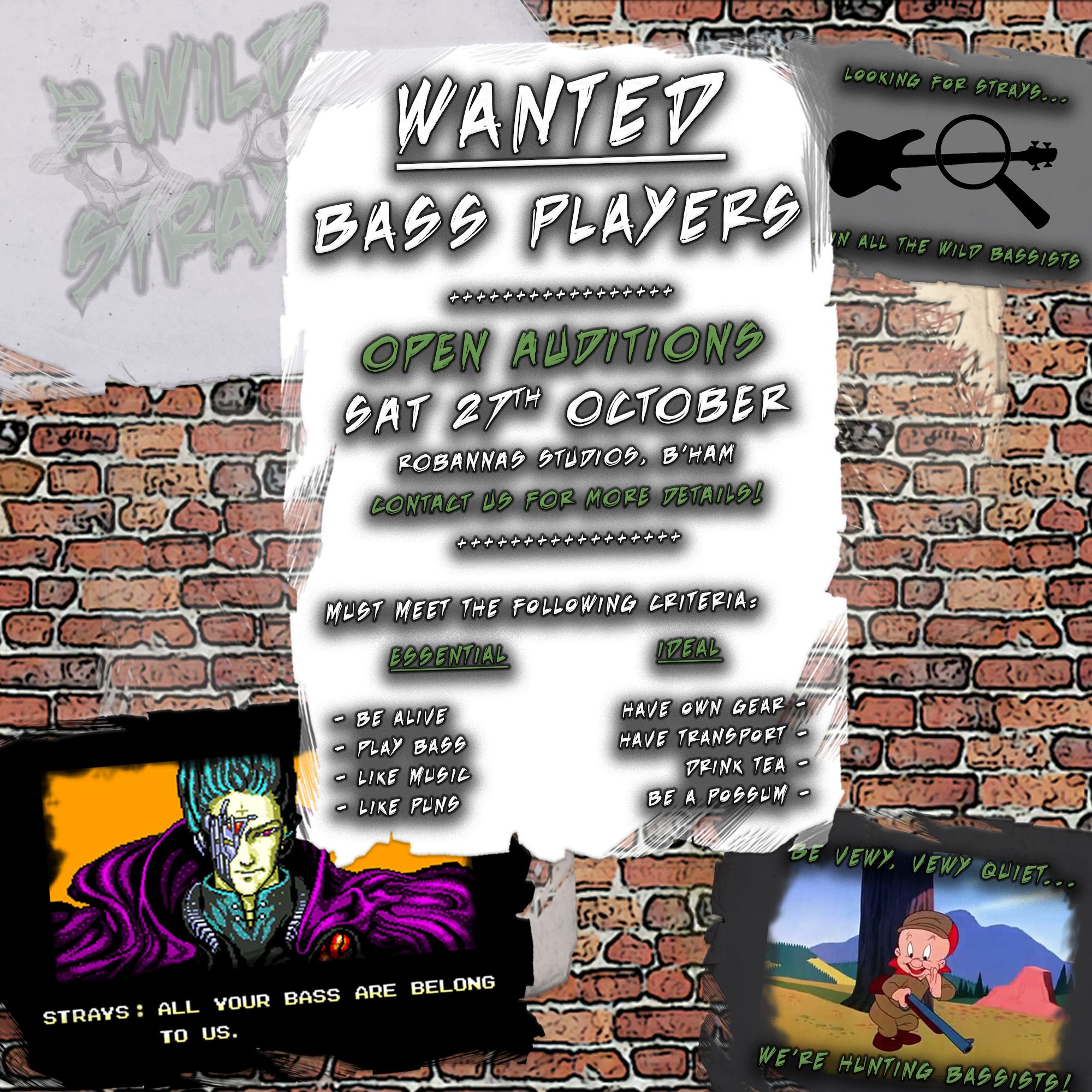 Spice Up Your Life! 
It's finally here! Internally, this has been long awaited and we can only hope that this continues as a series...
What are we talking about? Well it's a Drum playthrough courtesy of our Drum aficionado, Jake 'Spice Girl' Gill! 
The first video is of our first Single 9 Lives and is definitely worth your attention! You can find it here on Spices personal page or on YouTube directly! And fiiiinnnne, you can see it right here too: (We're too good to you sometimes!) 
We look forward to more content from our Spice, if only to reassure ourselves of how sane we actually are! 
Well that's about everything for this week! It's been pretty Wild so far but your continued support makes it all worth it. So thank you for everything, even reading this very sentence! 
* The cake is a lie! But you knew that already so it's hard to feel bad about tricking you ?
** Postcards should be addressed to 10 Downing Street, London, Somewhere… Just anywhere but us; we'll leave the geopolitics out of it I think! 
 
Thanks for reading, we'll see you soon!  
And remember,  
Keep it Wild, Strays!