News of the Wild - Issue #3 + 4 

Make Mine A Double
Hey there Strays, so it seems that last week we got a little too busy tearing up The Hairy Dog (Not as dirty as it sounds…) and was unable to post our regularly scheduled news update! So this week, we have a double issue; with twice the amount of puns and twice the amount of nonsense…
Black Phoenix Rising Metal Forum
So first on the agenda is something that we briefly touched on in the previous issue of NotW. An interview conducted by Ian Black for the Black Phoenix Rising Metal Forum. 

We were asked to appear on the forum and was very happy to do so. We somehow managed to answer some seemingly harmless questions in somewhat peculiar ways. Answers from one particular member were quite …Spicy. 
All jokes aside (and included), we had a lot of fun doing this interview and strongly suggest you follow this here link and check it out! Feel free to add comments here, there and everywhere. We're always interested in what you have to say! 
Thanks again Mr Black for including us on your forum! We always appreciate the support :)
The Hairy Dog 
And the award for the Most Borderline Inappropriate Venue Name goes to… 
But seriously, what an amazing stage to be on! We felt on top of the world! Unfortunately our guitar section weren't able to venture into the crowd like usual. We forgot our climbing equipment and wouldn't be able to get back on stage if we did!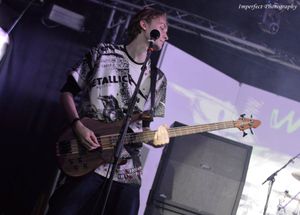 Nonetheless, it was an honour to play here alongside some amazing bands on behalf of Rotten Roots Promotions; a great show for losing our outside-the-Midlands virginity!
So thanks to them for putting us on the bill, we look forward to some more gigs as we increase our dominance over the British Territories. (That's not an act of war by the way… Don't want no MI5 agents knocking down our doors…)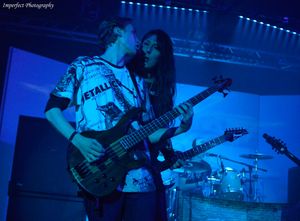 Also, special thanks to Gabriela Sindel from Imperfect Photography for some ironically perfect photos taken during the show. It was really unexpected and can't thank you enough for the support! :)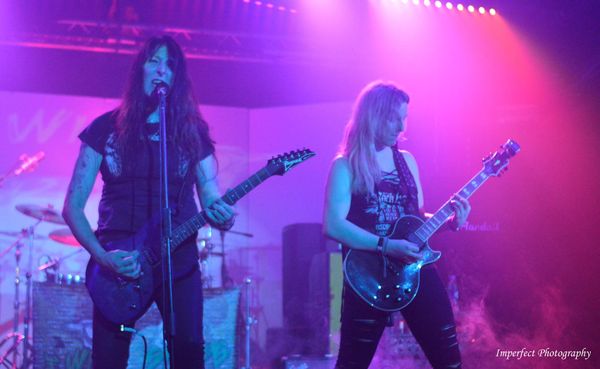 Wild Strays Coming Home! 
Long overdue for an announcement but we didn't want it to get buried amongst our other scheduled shows… 
We are excited to officially reveal that next Month (That's September 15th), we will be playing at the Redrum in Stafford! So close to home that we may even walk to the venue and be more economical (If only all our equipment fitted in a backpack…). 
We will be supporting Juniper Wolf and playing alongside Third Angle Projection, at what is set to be one of Wildest shows yet! Tickets are available now at an inexcusable-to-miss price of £4 but will also be available on the door at a slightly higher price.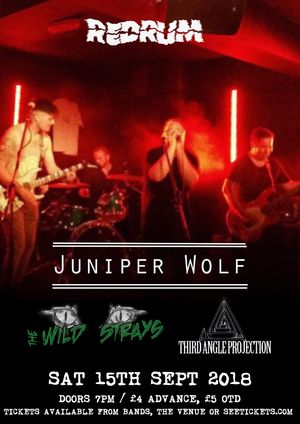 Fun Fact: Tickets can be purchased through our website HERE using card payments (A small transaction fee is applied but you know we'll make it worth your while ;) ). We'll send the ticket straight to your door! Or another door of your choice, anything with an address really… 
To sum up: Awesome show scheduled. Redrum in Stafford. September 15th 2018. See you there! :D
(FIRE THE) LASAR …Radio
Some of you may recall, that we are in fact a band made up of Humans. And as such, we have abilities that allow us to visit places (Such as radio stations) and talk to people (Such as radio presenters) during certain shows (Errr… radio shows). 
What we're trying to say is, you may want to tune into LASAR Radio this Wednesday Evening as there will be some Stray Jakes talking Wild nonsense over the airwaves!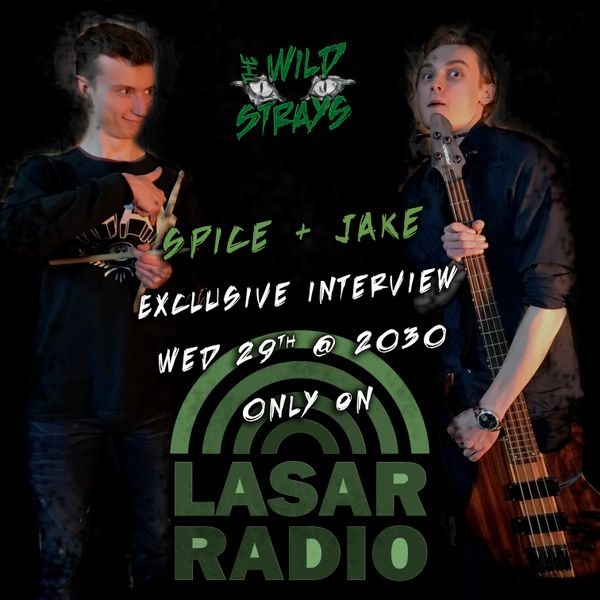 The interview, like most of their conversations, is surely not to be missed. So make sure your listening to Jase Burgess presenting Leek Rocks on Wednesday (29th August) from 8pm! Don't worry, we'll give you a heads up closer to the time via our social channels! 
And thanks again Jase for inviting us down! :)
Banished From The Heavens
What is this you ask? Other than a lyric from our title anthem: 'The Wild Strays' (Not our most original song title but intentional nonetheless). It is of course the current working title for our hopefully-soon-to-be-released EP! 
This was briefly mentioned in our first issue but now it feels right to give a little more detail. In the interest of openness and honesty, we will share with you what we know so far: 
- The EP is set to be a 5/6 track record, including our first single 9 Lives. 
- Recording currently scheduled for the first week in October but subject to change. 
- Initially available digitally, there are plans for a potential physical release. 
- The second single will be released shortly after the EP itself. (Little teaser: The initials of which are GOMI) 
- The EP itself will be mostly crowdfunded. More on this… 
…So as you may be aware, band life is not cheap. A lot of time, effort and money is spent on and by the band itself. We do this without complaint because ultimately it gives us to chance to have some amazing experiences and realise some dreams that we all have had for a long time. 
Our next dream to realise is a Record. Something tangible and everlasting. Proof that in some capacity, The Wild Strays existed and was able to have some impact on the world. Unfortunately, this dream doesn't come cheap and we need your help to achieve it. 
Crowdfunding is a platform that allows anyone and everyone to overcome the financial hurdle of creating their dream product. Whether it an album/EP or a new type of cup that automatically makes the perfect brew (See us on Dragons Den next year); crowdfunding can make even the craziest ideas a reality. 
We want to create an EP so that everyone can listen to even more of us. Our mission is to unite the populace through the only way we know: Music. So over the next few weeks, we will be kindly asking you to help us with that mission. 
But of course, you'll be expecting something in return (and rightly so!). So rest assured that when our crowdfunding campaign is launched, there will be different levels of pledges that you can back with all sorts of different rewards! I won't mention any more here (This newsletter is getting a bit lengthy…) but look out for the official launch of our campaign later this week! 
Through everyone, everything is possible (Except, you know, volcano swimming and stuff…).
Well I think that's everything for this week! As you may tell, we will have further announcements either in the week or by next issue at the latest! From all of the Strays, we hope you have a great week and always be you, you're good at that! :)
Thanks for reading, we'll see you soon! 
And remember, 
Keep it Wild, Strays!